We are finishing the 1 st quarter on Friday, October 15 th . My, how time has passed by quickly.
You should have received an updated list of upcoming events from the office, please make sure
that you check your son's or daughter's backpacks to find out what is happening. A reminder
that school will not be in session on Monday, October 25 th . Reminder to all that if you are
dropping students off in the morning that we ask that you do so no earlier than 7:45 am. Again
if you have any questions please feel free to contact the Elementary Office.
read more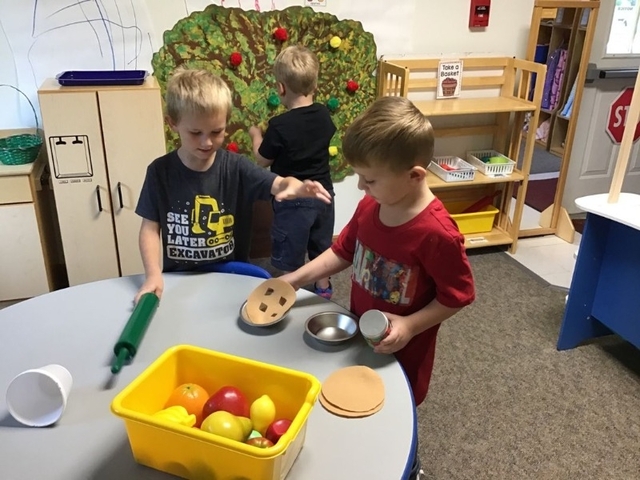 Mrs. Manley's 3 year old preschool has had a lot of fun learning all about apples! We pretended that our dramatic play area was an apple orchard and picked apples from a tree, sold the apples at a farm stand and then made apple pie from the apples. In art we painted apples at the easel and made watercolor apples using markers and droppers of water. It was fun watching and learning how the color of the markers bled into each other when we dripped water onto the paper. We also got to peel and cut up apples to make real applesauce, then got to eat it for snack!
read more