New Students In Instrumental Classes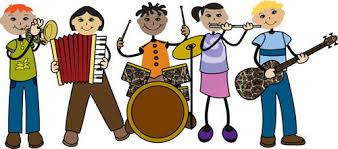 The band department is a busy place to be during 1st quarter, especially in the elementary bands. We have 18 fifth graders that joined band on September 17th. That's a great recruitment and it's fun to give these students their first lessons. I'm excited for them, and look forward to seeing them grow into great musicians.
Our new fifth grade band members are:
Flute: Teonna Cline, Sophie Sobotka
Clarinet: Marlee Emerson, Lanee Rienke
Alto Sax: Isabelle Penner, Azlynn Stevens
Tenor Sax: McKenna Hockman
Trumpet: Autumn McKernan, Blake Meece, Caleb Scott, Kai Spann
Trombone: Gage Hutchison, Zoey Shiech, Brody Ullman
Baritone: Taiton Decker
Percussion: Jennifer Berry, Kannen Eggerling, Mya Frase
We also have new students in the beginning guitar class at the high school level. We have a wide variety of music backgrounds and it is fun to see them all learn together and help each other. First year guitar students are: Autumn Lane, Kale Maguire, Tapanga Redden, and Garret Retherford,
And today, October 7th, KateLynn Lovell has finished recording her audition for the Doane University Honor Band. We wish her the best of luck, and we look forward to finding out the audition results. KateLynn is also a student aide for Ms. Gerdes and she has been super helpful, especially in junior high band.