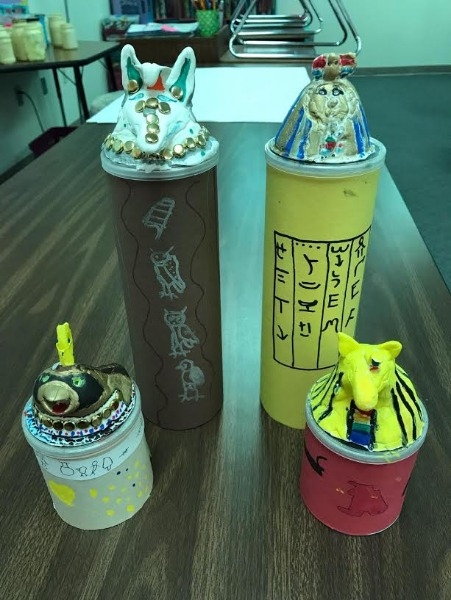 The sixth graders made canopic jars for their final project after studying a unit on Ancient Egypt. Canopic Jars were used by the ancient Egyptians during the mummification process. These were used as containers in which to hold the internal organs of the deceased that were going to be mummified. Before mummifying their pharaohs, they took out the internal organs. These organs contained a lot of fluid and could cause the body to decompose quickly. The jars had lids or stoppers that were shaped as the head of one of Four Sons of HORUS. In order to simulate mummification, the sixth graders used apples and a combination of their chose of either vinegar, salt, sugar, or baking soda for their stem activity.
Great Job 6th Graders!
read more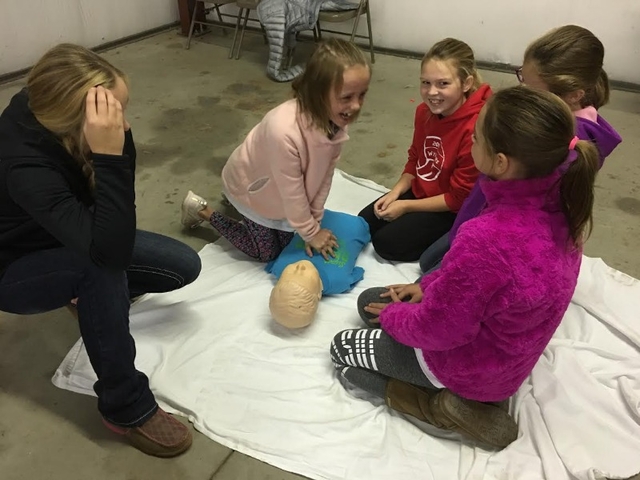 The third and fourth graders participated in the 2018 Progressive Agriculture Safety Day. This event was held at the Gage County Fair Grounds. The sponsors were Tri - County FFA Chapter and the Nebraska Extension - Gage County. 202 students took part from 7 different schools. There were 9 presenters who addressed how to be safe and what to do in case of an emergency. There were hands-on activities for the kids to take part in. Students learned about CPR, livestock safety, fire prevention and safety, diggers hotline and Norris Public Power did demonstrations about safety around electricity. We also learned about snakes in NE, gun safety, and staying safe around grain bins and grain augers. The event is called Progressive Ag Safety Day. It is presented every other year and area schools are invited. The Tri-County and Diller-Odell FFA chapters assisted the various presenters.
read more