February School Student of the Month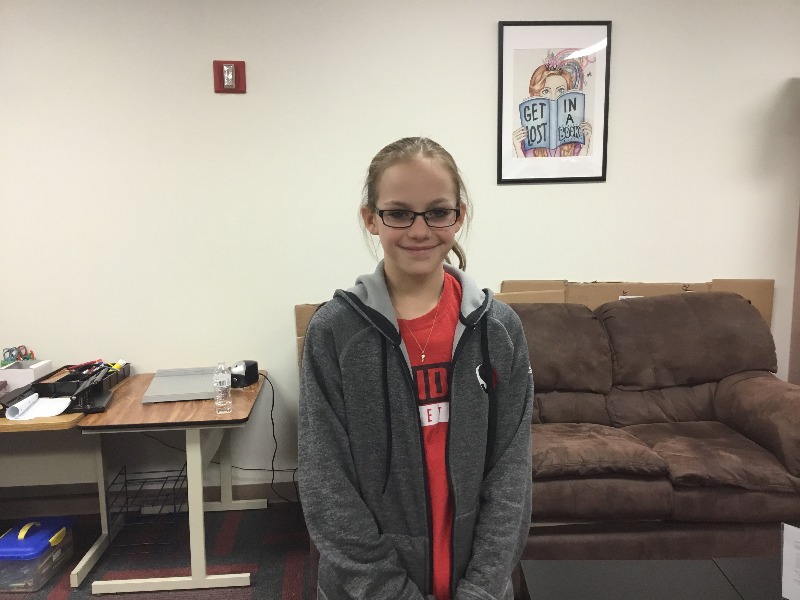 February Math Student of the Month
Congratulations to Maddie Wegner for being named Math Student of the Month for the Month of February 2018. Maddie is in 8th grade and is currently taking Algebra 8. Some of the areas she has been studying in Algebra 8 are linear equations, as in writing linear equations in slope-intercept form, and point-slope form, also using the slope to determine if 2 lines are parallel or perpendicular. Maddie does a good job in class participation; always has her homework done, is very willing to help another student if needed and if she has a problem with her homework she's not afraid to ask questions. Maddie has an excellent grade in Algebra class and scored very well on her Maps Math Test. Congratulations again to Maddie Wagner for being named Math student of the month for February.