Sociology got to do something pretty amazing.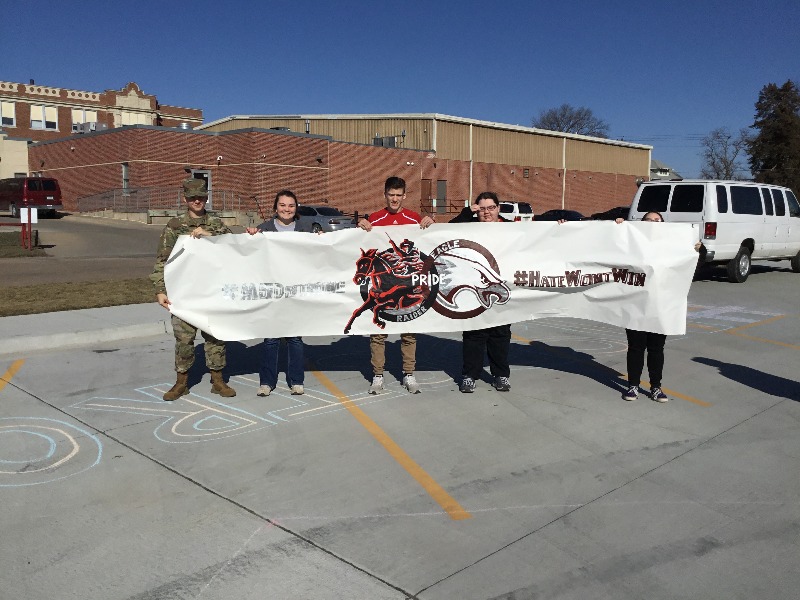 For fourth quarter, Sociology got to do something pretty amazing. After discussing the tragic
school shooting in Florida, students decided to do something that would make a difference. On
March 14, 2018 at 10:00 a.m. all grades 7-12 made their way across to the new parking lot to
participate in an act of support for M.S. Douglas High School in Florida. Sociology students had
a small balloon launch in remembrance of those who were wounded and had lost their lives in
the shooting. Inside each balloon was a heart with the names of the victims on it. In addition,
students and staff from other subject areas participated by making signs and banners. On this
day for a brief time, we weren't just the Southern Raiders, or the Douglas Eagles, we were one
in a show of solidarity for the lost victims. I urge everyone to go to the school website and
watch the video of the activity if you have not already. It was a great day to be a Raider!