Kindergartners do a special iPad project in the library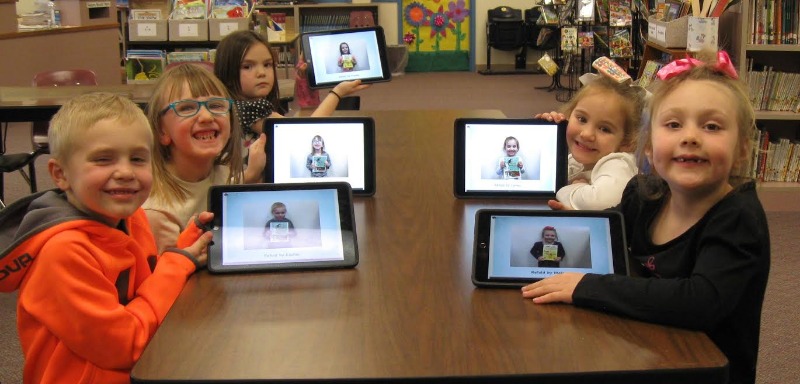 Mrs. Van Boening collaborated with Mrs. Breunsbach to have her kindergartners do a special iPad project in the library. They retold a story with the app, Little Story Creator.
Mrs. Breunsbach helped her students pick the story and write a simple script. Mrs. Van Boening introduced the students to the Little Story Creator app. Then she assisted them in typing their script on the Story Creator pages, illustrating each page and recording the script in their own voices. She also put a picture of each student on the front cover of their Little Story Creator book.
The students enjoyed the project, especially listening to their finished book.
Plans are to do this project with Mrs. Tjaden's kindergartners at a later date and put all the Little Story Creator books on the school website.