Benefit for Jessie Tjaden Family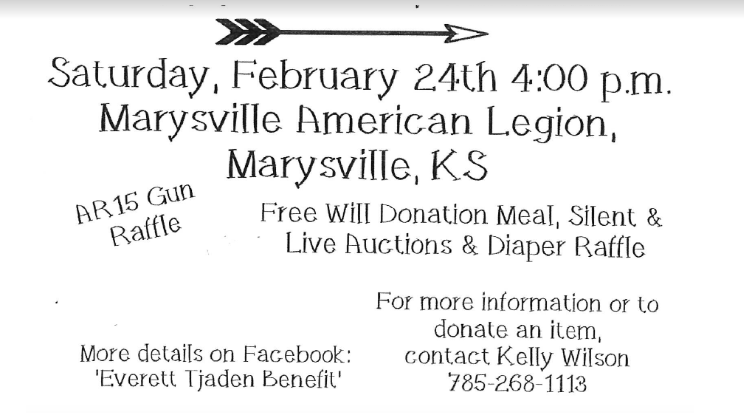 Mrs. Tjaden is our Kindergarten teacher and could use some support!
Everett, son of Skyler & Jessie Tjaden, and to help raise money for his medical bills and expenses. Shortly after Everett was born, on September 24, 2017, he began having seizures. During lengthy stays at Children's Hospital in Omaha, Everett is now home and is on several anti epileptic medications and as they wait for his test results. He will continue to need monitoring through Children's Hospital.