Southern Elem Kids Heart Challenge
Hello, Heart Heroes! Which character was your favorite from the KHC Kickoff? Can you remember each character's heart-healthy message? Now it's time to go online and take the challenge! PLUS you get a free wristband just for signing up! Click on this link:
http://www2.heart.org/goto/SouthernElem
Click on the link to see Heart Hero Gifts: www.heart.org/khcenvelope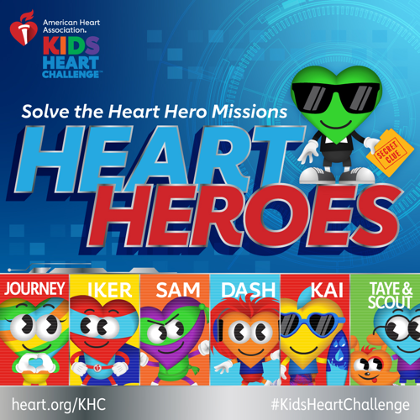 Fun incentives include: Top student in each grade get to be PE Teacher for the Day!
For every $25 raised, you get a Water Balloon for the Challenge!
Complete Finn's Mission (or raise $150) and get Agent KHC!
Raise $250 and get KC Chiefs Gift Pack!