Southern Elementary Kindergarten Orientation and Roundup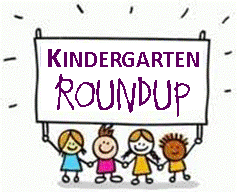 Orientation for parents will be held Wednesday evening, Feb 6th at 6:00 p.m. in the Southern Elementary Multi-Purpose room. Parents will meet staff, including teachers, school nurse, counselors, principal and superintendent. School policies and kindergarten activities will be explained. All necessary enrollment information will be passed out.
Parents will also sign their child up for one of two Roundup sessions. Those sessions will be May 13, 2019 & May 14, 2019.
Southern School kindergarten students attend class all day, every day. This means the children will attend school every day that school is in session during the 2019-20 school year.
Questions about kindergarten orientation or roundup can be answered by calling the school at 645-3359.