Appropriate Book Selection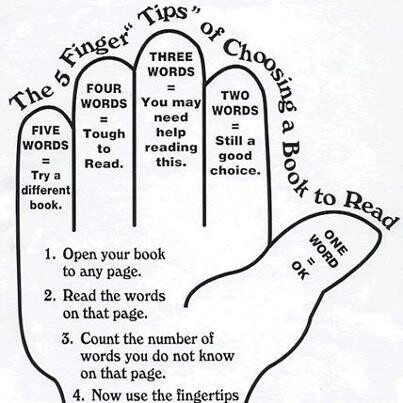 Does your child have a difficult time selecting books that are appropriate for his or her
reading level? One way to find the right book is to use the "five finger rule". Open the book to
any page and ask your child to read. Put up a finger every time your child does not know a
word. If you have to put up more than five fingers before the end of the page, the book is too
hard for your child. Another thing to remember when selecting books is to make sure that the
books match your child's likes and interests. This way they will stay engaged in their reading
and avoid book hopping.